Hot Sale Oxygen Therapy HFNC for Adult
| | |
| --- | --- |
| Payment Type: | L/C,T/T |
| Terms of Trade: | FOB,CFR,CIF,EXW |
| Min. Order: | 1 Piece/Pieces |

| | |
| --- | --- |
| Productivity: | 1,000/month |
| Brand: | respircare |
| Transportation: | Ocean,Land,Air |
| Supply Ability: | 3000/month |
| Certificate: | CE |
| HS Code: | 9019200090 |
| Port: | Dalian,Shanghai,Beijing |
Product Description
Hot Sale Oxygen Therapy HFNC for Adult
The high-flow respiratory humidification therapy device is a new type of oxygen therapy device, and its safety and efficacy are gradually recognized. Compared with ordinary oxygen therapy, its effect of improving oxygenation is better; compared with non-invasive ventilator, it has significant advantages It lies in comfort, tolerance and compliance. For patients with mild to moderate hypoxemia, high-flow respiratory humidification therapy can be the first choice for treatment. When applying the instrument, choose the correct clinical indications and clarify its clinical value and limitations; nursing staff should ensure the normal operation of the instrument, pay attention to patient safety, and closely observe the efficacy after use, and do a good job of nursing and instrument management.
Cleaning and maintenance
1. Humidification tank and pipeline, patient interface
The sterile distilled water or sterile water for injection used in the humidification solution should be replenished in time; if the patient uses it intermittently, the humidification solution should be replaced daily to prevent the contamination of the humidification solution. If the humidification tank and heated breathing tube are integrated, one set is required for each person and replaced every 2 weeks. Nasal congestion catheters and tracheostomy joints need to be dedicated, cleaned with clean water every day, and replaced weekly.
2. Apparatus
The host should be cleaned in time according to the method in the user manual, especially paying attention to the part of the air path that may be contaminated; timely replacement of consumables such as filter cotton.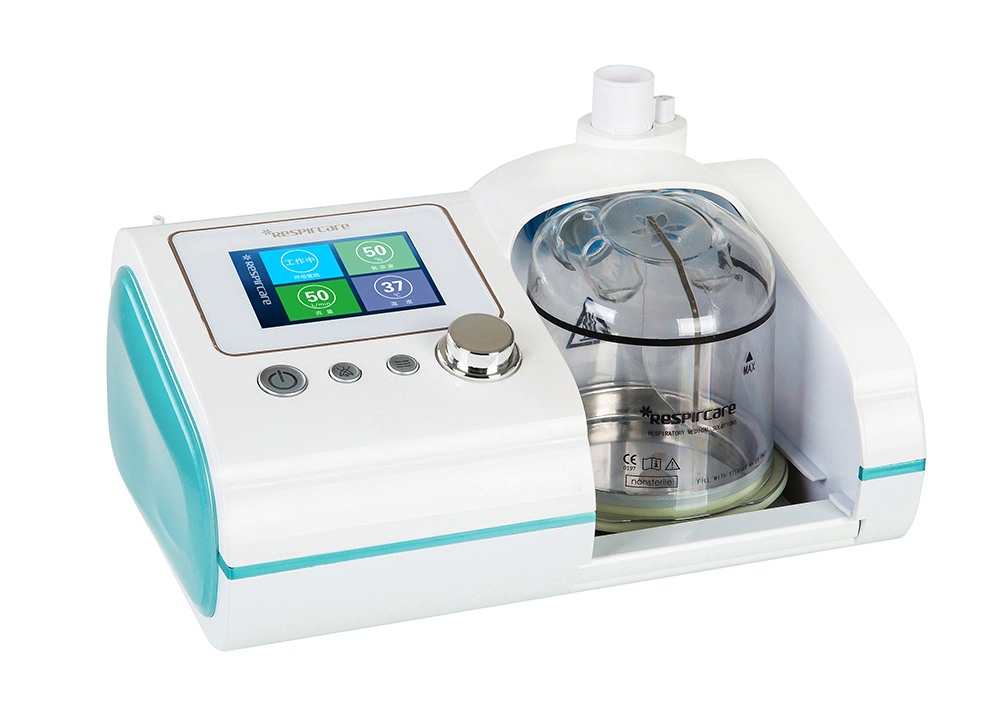 Precautions
1. Before getting on the machine, the purpose of the treatment should be explained to obtain the cooperation of the patient. It is recommended to lie or head up (>20 degrees).
2. Choose a suitable type of nasal congestion, it is recommended to choose a nasal catheter less than 50% of the inner diameter of the nostril.
3. Strictly monitor the changes in vital signs, breathing patterns and blood gas analysis, and adjust in time.
4. Patients with open mouth breathing need to ask them to cooperate with closed mouth breathing. For those who cannot cooperate and are not accompanied by carbon dioxide retention, the adapter can be used to convert nasal congestion to nasal/face mask for oxygen therapy.
5. If the effect of tongue drop with HFNC is not good, give an oropharyngeal airway to open the upper airway, and then connect the HFNC nasal congestion to the opening of the oropharyngeal airway. If it cannot be improved, consider non-invasive ventilation and other respiratory support methods.
6. Avoid excessive or insufficient humidification, closely observe the changes in airway secretions, suck sputum as needed, and prevent emergencies such as sputum blockage and suffocation.
7. Pay attention to the phenomenon of water accumulation in the pipeline and deal with it in time. Be wary of choking and aspiration caused by mistaken entry into the airway. Keep the patient's nasal congestion position higher than the level of the machine and pipeline. Once the alarm is reported, the pipeline should be treated in time.
8. If the patient cannot tolerate the abnormal high temperature, the test should be stopped to avoid burns to the airway.
9. It is recommended that the minimum flow rate for adults should not be less than 15L/min.
10. Pay attention to adjusting the tightness of the nasal congestion fixation belt to avoid excessive tightening of the fixation belt causing facial skin damage.
11. If there is a machine alarm during use, check and deal with it in time until the alarm is eliminated.
12. If any machine malfunctions and errors are reported during use, it should be replaced in time, and the error code should be recorded and provided to the manufacturer for after-sales. It is strictly forbidden to continue using the machine.

Consumable Accessories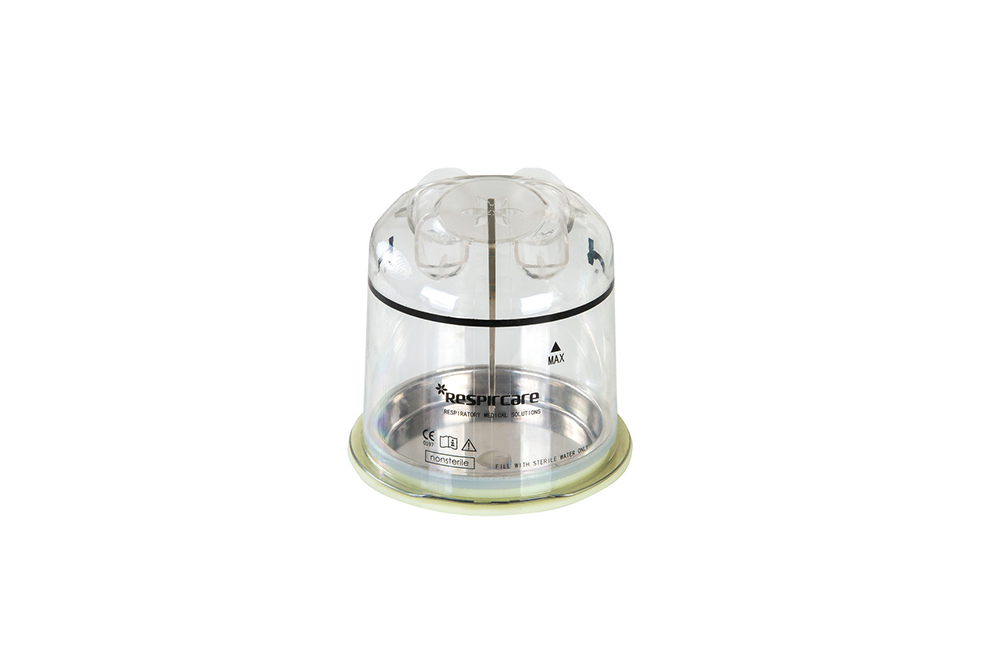 Humidification pot for homecare One water injection can last for 3-10 hours
Model

HUMID-BHR

Power supply

220VAC+22V,50+1Hz

Flow setting range

●High Flow Mode:10-60L/Min

Temperature Control

31°C ,34°C ,37°C

Oxygen% Measure

21 %-50%

FiO2 Control

Manual titration control

Alarm parameters

●Low oxygen concentration alarm
●High oxygen concentration alarm
●Ambient temp alarm
●Choke alarm
●Alarm recovery

Recommended Ambient Temp
18-28°C

Standards

IEC/EN 6060-1, IEC/ EN 60601-1-2; IS08185

Package

L330xW245xH315mm

Application

HOME CARE

Our Company

Shenyang Maisi Medical Technology Co., Ltd. is a high-tech emerging modern enterprise specializing in the development, production, sales and service of respiratory diagnosis and treatment and electronic products. It is a domestic company with core technology covering 2 major respiratory therapy equipment.


The company is headquartered in Hunnan High-tech Development Zone, Shenyang City, Liaoning Province. The company covers an area of more than 6000 square meters. The current main products are high-flow respiratory humidification therapy equipment (HFNC), non-invasive ventilation therapy equipment (BiPAP AutoBiPAP and Auto-CPAP) . The company's products have passed the US FDA, EU CE, RoHS and South Korea GMP certification, and strictly implement ISO13485, ISO9001 and national and industry related standards in every link of development and production. The product quality is stable and reliable, and has been universally recognized by customers all over the world.

The company's technical core backbone is composed of a team of technical experts from the fields of domestic information technology, automation control, machinery manufacturing and medical technology. The company has good cooperation with Air Force Aviation Medical Research Institute, China Medical University and other well-known domestic units.

Since its founding, Maxx Medical has forged ahead and has become a brand influential enterprise in the field of respiratory support in China. To create the future and not forget the original intention, Max Medical will strive to become an excellent brand of respiratory support in China.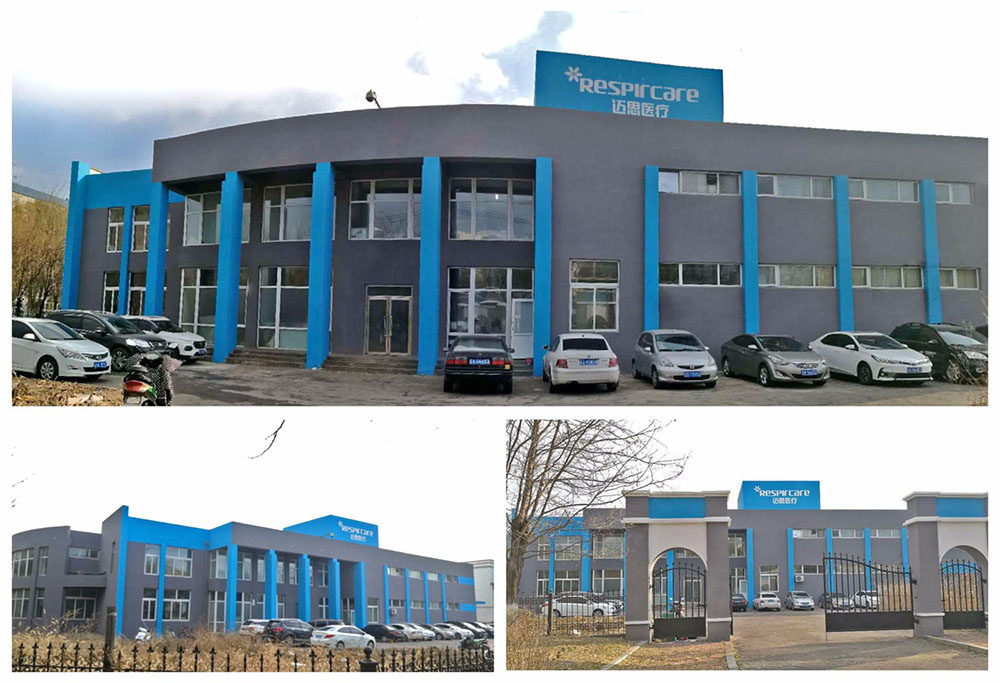 Maisi has many years of experience in product development in the respiratory therapy industry, and has won a number of patents. The perfect after-sales service has brought us more and more users and sold to more than a dozen countries and regions. Based on the principle of good quality and customer first, we will dedicate effective and reliable products to customers with superb and innovative technical strength, advanced equipment and good service attitude.

Use advanced technology to serve clinical respiratory medicine and seek welfare for patients with respiratory diseases.
With professional integrity, we provide advanced, convenient and economical sleep and breathing treatment programs for patients with respiratory diseases.


FAQ
1. Are you a manufacturer or trading company?
RE:We are a manufacturer specilized in respirtory products,including noninvasive ventilators, HFNC and oxygen concentrators.

2. Do you have any certification?
RE:We are CE and EN ISO 13485 approved and FDA is in application and will be available in near future.

3. How long is your product warranty period?
RE:2 years.
Shenyang RMS MEDICAL TECH CO.,LTD
RMS MEDICAL TECH CO.,LTD Incorporated in 2011, we have become a leading company in the Research and Development of products for noninvasive ventilator and high flow respiratory heated humidifier . The existing full-time staff of 95 persons, research and development team ,20 persons by experienced electronic engineers, mechanical engineers, test engineers, product clinical research based on the Beijing medical university first affiliated hospital of respiratory medicine.
Company Name: Shenyang RMS MEDICAL TECH CO.,LTD
Representative: Chen Shaochun
Product/Service: Noninvasive Ventilators , Oxygen Concentrators , High Flow Respiratory Heated Humidifiers , Respiratory Ventilators , Medical Oxygen Concentrators , High Flow Heated Respiratory Humidifiers
Capital (Million US $): 6,202,400RMB
Year Established: 2011
OEM Services Provided: no
Factory Location: No. 10-4, JinHui Street, Hunnan New District, Shenyang, China
Contact Person: Mr. EDDIE
Tel: 86-24-31682686