Product Description
Translation field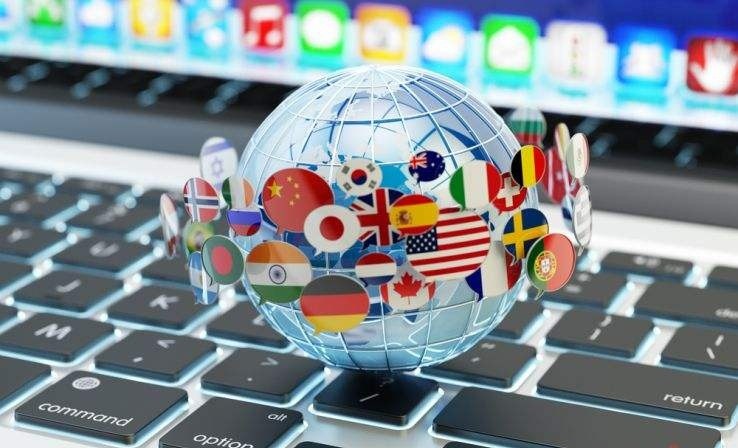 Technical Information
Technical document translation includes: tender documents, product manuals, manual samples, equipment installation manuals, operating instructions, technical specifications, technical standards, industry standards, information technology, automotive, Medical Equipment, bioengineering, chemical engineering, environmental engineering, medical care, Electronic communication, civil engineering, agricultural technology, energy and power, environmental protection, food and beverage, electrical engineering, aerospace, household products, network engineering, industrial supplies, metallurgy and minerals, automation engineering, instrumentation, crafts, computers and software, machinery and equipment , marginal science, petroleum, paper packaging, printing and publishing, railways, real estate, warehousing and transportation, metal materials, textiles, building materials and so on.

Manual translation
The manual (also known as the manual) is a "practical application style that introduces the performance, specifications, and methods of use of the article." According to its use, it can be divided into household appliance manual, pharmaceutical manual, cosmetic manual, food manual, mechanical equipment manual, instrument manual, and book manual. With the vigorous development of China's economy and the increasing pace of opening up to the outside world, imported brands have rushed to the domestic market. In the process, the translation of the manual plays a crucial role.

Bidding translation
Engineering tender translation, project proposal translation, equipment tender translation, government procurement tender translation, rail engineering tender translation, railway construction tender translation, civil engineering tender translation, highway construction tender translation, bridge tunnel tender translation, decorative engineering tender translation, housing construction Translation of tenders, translation of tenders for oil and gas engineering, translation of tenders for chemical industry, translation of tenders for mechanical and electrical engineering.

Business materials
The translation of business materials covers a wide range, including all translation activities in business situations. Business texts can be divided into business letters, memos, meeting minutes, advertisements, reports, notices, instructions, agreements or contracts, and various related documents and forms, depending on the different functions of the business communication activities.

Business interpreting

Business interpreting is usually divided into two types: business negotiation and business negotiation. Professional business interpreters should understand and be familiar with all kinds of business activities, including economics, trade, taxation, management, law and other aspects, master certain business knowledge, and be proficient in reading business books and related English newspaper articles. . Can understand English conversations and speeches in various communication occasions of international business, and can accurately translate the main content of the original words. Master and have the coherent verbal skills and abilities of Business English.

Exhibition Interpretation
Interpretation at the exhibition mainly includes three major categories: opening interpretation, bilingual hosting, and on-site consultation. Interpretation at the exhibition site is mainly responsible for the detailed introduction of the nature and characteristics of the products in the exhibition, and at the same time answering the questions raised by the visitors.

Engineering interpretation
Engineering interpreting refers to the interpreting services required for communication with foreign technicians or engineers in the process of equipment import, technology introduction, equipment installation and equipment commissioning during the construction of large-scale projects. Engineering installation site interpretation is a category of scientific translation. It requires translators to have professional knowledge background and can withstand the long-term and high-intensity work on the construction site. Most of the service targets for installation and interpreting are Chinese and foreign experts and engineering technicians, and the accuracy of interpretation quality. The requirements are very high.

Accompanying interpreting
Accompanying interpreting is relatively easy in all kinds of interpreting. There is no special requirement for the translator's professional background, instantaneous memory ability, information combination ability, and mental capacity. Usually, translators who are fluent in pronunciation and spoken English can do the job. Our translators usually choose translators who have good temperament, strong affinity and are familiar with local history and culture, places of interest, customs, specialties, etc. or have the qualifications of tour guides to complete the work.

Simultaneous interpretation
Simultaneous interpretation is the most difficult one in translation work, but since simultaneous translation is more time-saving than alternate translation, it is becoming a popular translation method in international conferences.

Sourcing origin ltd is a professional foreign trade enterprise officially approved and registered by the Ministry of Foreign Trade and Economic Cooperation of the People's Republic of China. The company focuses on providing complete supply chain services of processing with supplied samples, procurement, production sourcing and processing, quality Inspection, international logistics, customs clearance, warehousing, for the clients abroad , meanwhile providing services of marketing , channel sales and distribution of oversea products in Chinese market. We aim to become the office of your overseas company, organize our professional team to serve customers, and select high-quality production enterprises according to the specific requirements of customers, providing customers with professional, high-quality services. If you are trying to start trading with Chinese company, we can meet your needs as a Chinese sourcing partner. Relying ong advanced enterprise management philosophy and professional service attitude, we strives to provide high quality and efficient service for every foreign customer.
Company Name: Sourcing Origin Co.,Ltd.
Representative: kyle
Product/Service: Sourcing Agency , Business Partner in china , Customs Clearance Agency , Chinese Sourcing Partner , Registration of Company in China , Advertising in China
Capital (Million US $): 300000RMB
Year Established: 2018
Contact Person: Mr. kyle
Tel: 86-029-88189125